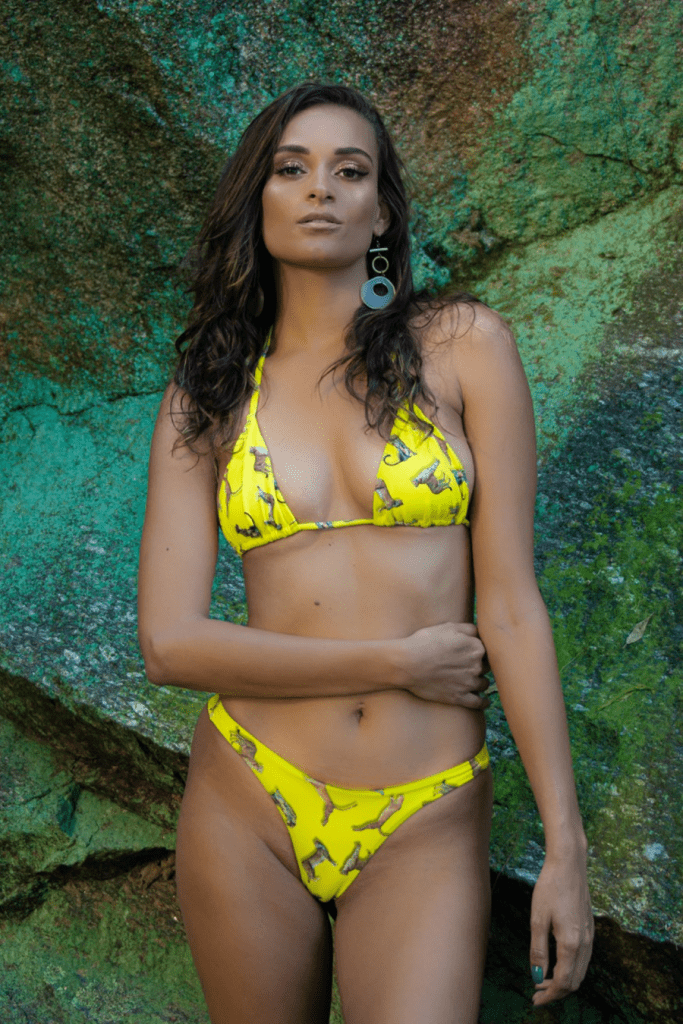 Photo by Carlos Augusto on Unsplash
It was an itsy bitsy teeny weeny yellow polka dot bikini
That she wore for the first time today — Paul Vance
The New York Times announced that Paul Vance, the lyricist for "Itsy Bitsy Teeny Weeny Yellow Polkadot Bikini" has died. Calling Vance a lyricist is technically correct, although once you have said "Itsy Bitsy Teeny Weeny Yellow Polkadot Bikini" you have recited most of the lyrics.
The bikini was introduced by two competing French designers (of course, those French). Louis Reard won the naming of the new swimsuit, however, when he called his creation the bikini after the atomic explosion tested in the Bikini atoll earlier that week of July 1946.
The introduction of the bikini was an explosion.
The song "Itsy Bitsy" was recorded by Brian Hyland in 1960. (Remember him? No? Me neither, but I sure can sing that song.)
The song led to an increase in bikini sales, and a series of bikini historical high points followed. Ursula Andress made the bikini's most famous entrance, out of the sea in the James Bond movie Dr. No. Annette Funicello made a series of bikini movies — Bikini Beach Party, and so on.
I loved Annette Funicello from the Micky Mouse Club, as did many other boomer kids, especially the boys, as Annette's Mickey Mouse T-shirt had an early form to fit. No wonder she graduated from Disney to bikini movies.
I clearly remember my first two-piece bathing suit, a seersucker black and white striped number with yellow ruffles. It covered the navel, so it was definitely a two-piece, not a bikini, although we tittered about the difference, we 13-year-olds, lying on concrete beaches at the local swimming pool.
Pope Pius XII declared bikinis sinful when they were first worn. Now they are ho-hum.
Even the thong is ho-hum, and we are not referring to the plastic sandal flopping between your toes. (Although many women agree with me that we don't know why you would want a piece of string pulled tight within your nether regions.)
Pope Pius XII would probably approve of the swimsuits I wear now. Instead of the none swimsuit, it is the nun swimsuit.
I wear the standard apparel for women of my generation who take water aerobics: black, single piece, tummy panel, and broad shoulder straps.
The point is not to let it all out but to suck it all in.
I'm happy swimming laps in my black standard-issue suit. It helps my arthritis, something no one who wears a bikini says about swimming. Reportedly 85% of bikinis never touch the water.
That's why they are only technically swimsuits.
As to the recently departed Mr. Vance, he was earning royalties right up until his death. Oh, that you or I would pen such immortal and royalty-producing words: "She wore an itsy bitsy teeny weeny…"